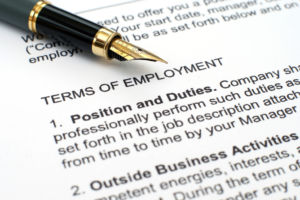 When you are looking for legal counsel or representation for your employment law matters, it is important to consider:
1. You need legal counsel that has dealt with issues like yours before. Licensed Attorney, Thomas Nowland has not only handled employment matter as a small business owner, but has helped dozens of California companies navigate complex labor issues.
2. You need legal counsel that cares about your goals. Nowland Law is able to quickly and efficiently understand your case and help identify what the best course of action is.
Nowland Law can help you understand employment law, make sound decisions on handling employment law disputes, and do so in a way that is affordable and efficient.
Our years of legal representation in employment matters has prepared us to help you with: