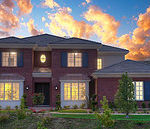 Before Attorney Thomas F. Nowland (Principal at Nowland Law) began his law career, he ran a successful construction contracting firm. His passion for Construction law has been around for longer than he has represented other clients in Construction & Real Estate Issues. This puts Nowland Law in a unique position to understand the complex variety of issues and angles to consider. Our firm will work with you to understand your issue, advise on the best course of action, and represent your company on complex and serious disputes.
Our experience has given a solid foundation of understanding in the following practice areas:
*Photograph licensed Creative Commons by Sherwood Estates.